Huskie'z Landscaping of Salt Lake City – Testimonials & Recent Jobs
Another award for 'Landscape of the Month' from Sandy City. Our designs and crews create the best water wise landscapes in the State of Utah.
Huskie'z Landscaping and Ms. Fowler were awarded the 2012 "Clean and Beautiful" award from West Valley City for our design and installation of a water wise landscape. The funny thing was Ms. Fowler receive a few complaints from the neighbors because she had a "Different" landscape than everyone else. Looks like that is exactly what the city was looking for!
Huskie'z Landscaping won the 2008 Parade of Homes Award of Distinction for Outstanding Landscape Design from the Salt Lake Home Builders Association.
Sandy City 2011 'Landscape of the Month
"Huskie'z Landscaping crew was very professional in their labor performance, as well as being fast, efficient, and timely. They were eager to please the customer as they catered to my landscaping requests. I would recommend any of my neighbors to the Huskie'z Landscaping team as I was fully satisfied with the end result and quality of workmanship."

~Jennifer Keeler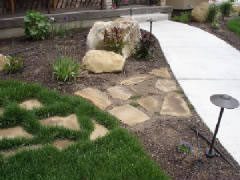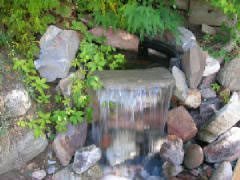 "Huskie'z design and execution of our waterfall was excellent!"

~Vallerie Hasy
"We cannot thank you enough for the absolutely amazing work you did on our yard! We were so impressed by your professionalism, pride in your work, understanding and expertise. You understood our priorities, budget and tastes immediately and devised a perfect plan for the backyard "overhaul" including the new horseshoe pits, drainage, tree removal and new trees, shrubs and plants. We were not only thrilled with the incredible outcome of the landscape design but the service, timeliness and professionalism along the way. Thank you again and again for a spectacular job and going above and beyond our expectations. The entire project went so smoothly. You always made it a point to make sure we were well informed about every stage of the job. And most important, you always want to make sure we were happy. We look forward to working with you in the future."

~Nanci Duke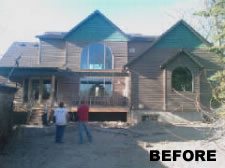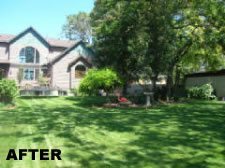 LANDSCAPING
We can come out and give you a free estimate.
XERISCAPING
A form of landscaping that uses less irrigation.
SPRINKLERS
Your sprinkler & irrigation needs are covered.
SNOW REMOVAL
We know you don't like having to shovel snow.

GIVE US A CALL TODAY AT
801-803-6301