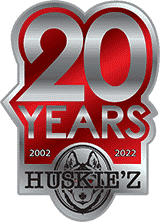 SOME OF OUR
SPECIALIZED SERVICES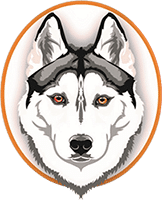 WELCOME TO
HUSKIE'Z LANDSCAPING
Salt Lake City Landscaper – Lawn Maintenance – Xeriscaping – Landscaping Contractor Serving Salt Lake City and the Entire Wasatch Front
A SALT LAKE CITY LANDSCAPING COMPANY YOU CAN TRUST
Huskie'z Landscaping is Salt Lake City's premier landscaping contractor. We have been providing the entire Wasatch Front with quality landscaping services for more than 10 years, so you know you can count on us to transform your property into a piece of beauty, and do it for an affordable price. We do it all, from landscape design and architecture, to lawn maintenance and lawn care. You know you can count on Huskie'z to do the landscaping job right, and do it right the first time.
Salt Lake City
Xeriscaping Experts
Huskie'z Landscaping offers more than just basic landscape services. One of our more popular options in the Valley lately has been Xeriscaping. Xeriscaping (often incorrectly spelled zero-scaping or xeroscaping) is landscaping and gardening that reduces or eliminates the need for supplemental water from irrigation. Give Huskie'z a call today, and we can send one of our xeriscaping experts to your property to provide you with a free estimate.
SERVING SALT LAKE CITY WITH
Lawn Care
If you are in need of lawn care for your Salt Lake City home or business, give Huskie'z Landscaping a call today. We offer top quality landscape maintenance services for both residential and commercial customers throughout the Salt Lake Metro. Give us a call today for a free lawn care estimate.
FULL SERVICE LANDSCAPING & PROPERTY CARE TO
Beautify Your Home or Business
Softscapes

Pergolas & Arbors

Planter Boxes
Go ahead and give us a call today with your next landscaping project!
Huskie'z Landscaping is a complete service landscaping business that is located in Salt Lake City. Huskie'z Landscaping has been around for over 10 years and has an expertly crafted team. We at Huskie'z offer many services for your personal home or your business. We know the importance of a well-kept and beautifully landscaped household or business. We love what we do and we want to show you our expert landscaping.
Huskie'z Landscaping has the most experienced landscapers that Salt Lake City has to offer. Our commitment to quality is what is most important to us. We have the experience and the commitment to ensure you get what you are dreaming about. We can make it a reality! After we finish, you'll walk away with a smile on your face and dreams of your next project already in your mind. We consider our customers family and we want what is best for our family.